Event: HELLO WOOD Epitesz Mustra 2019
Venue: Vamosujfalu – Hungary
Date: 2019. 5-12. July
Organiser: HELLO WOOD
Institution: Szent Istvan University
Faculty of Landscape Architecture and Urbanism
Team leaders: Balazs ALMASI, Bence TOROK SZABOLCS
Team members: Viktoria BOLVARI , Mihaly Imre FAZEKAS, Csanad Antal FEKETE, Lili Anna KARASZ, Laura KOVACS, David Attila NAGY, Nora NEMETH, Szabolcs PUSZTAI, Alexandra Edit SZENTKUTI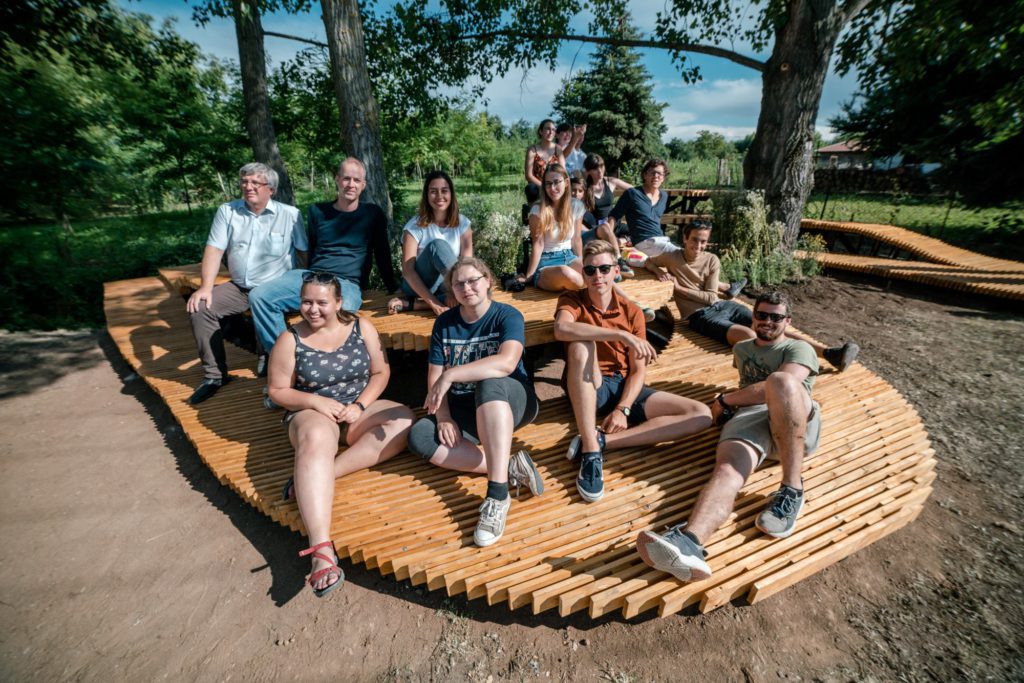 At Építész Mustra altogether 150 students from the country's 10 architect courses and reknowned, award-winning architects takes part in every year in the process of creative thinking aiming to renovate the Tokaj Wine Region and built 10 projects in the settlements. From 2017 Hello Wood's programme is integrated into the participating universities' curriculum in the autumn semester. The aim of the educational programme is to ensure that young people and their leaders engaging themselves with the local characteristics, the unique features, the natural-, cultural-, and built heritage and renew the relationship between wine and architecture. Nurturing age-long traditions, striving for renewal and to expand the region's renovating ideas with the proposals of Y-generation.