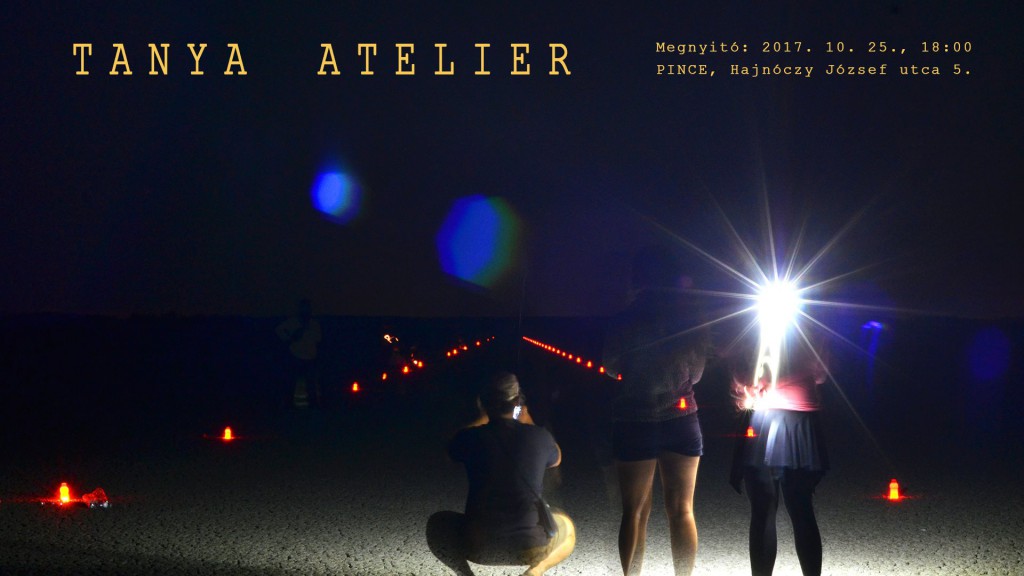 Exhibition: 25. October – 1. November.
We invite you to the exhibition Opening Ceremony of the Land Art Workshop of Szalakota Tanya
2017. 25. 10, 18.00 – PINCE

exhibitor and community space

.

Curator:
Margit
KOLLER
Exhibitors
:
Balazs
ALMASI,
Szabolcs
ALMASI,
Eszter
BEREGI,
Krisztina
GYUK,
Bettina
HEINCZ,
Lili
IMRE,
Margit
KOLLER,
Marietta
MOGYOROSY,
Fanni
RUDA
Special guest

:
Attila Arpad
BUZAS

In the summer of 2017 the SziTA – Sziki Landscape Art Camp was first organized in the heart of the Great Plain, next to the Pusztaszer Landscape Protection Area, on a farm.
The hosts sharing the farm with us, Eszter Kató and András Fodor, provided us the opportunity to create diverse and quality creations in a non-everyday environment. We have been organizing the exhibition of the works were made here.
Mentés
Mentés
Mentés